Your Number One Provider of West Hampstead Storage Solutions NW6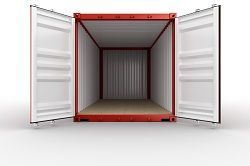 At Removals West Hampstead, we have been providing customers with the best West Hampstead storage facilities money can buy. However, you'll be shocked when you learn just how little it could cost you to rent space in our facilities! We save you precious pennies from the word go, by providing you with a totally free of charge storage quotation over the phone! Our NW6 storage services can be arranged at a moment's notice, so give us a call now on 020 3540 7678! NW6 storage solutions are incredibly useful when you're moving to a new house or flat – and not merely during the moving process, either.


When people view your soon to be former home with an eye to buying or renting the property, it makes sense for the residence to be as clean and ordered as humanly possible – and whilst tidying up and making sure there's no mess on display should be a standard procedure you complete before every viewing, it's even better – and makes any pre-viewing clean up all the easier – if you place anything that's not strictly vital to you on a daily basis in storage. If the dimensions of your house look as big and accommodating as they possibly can, this can increase buyer interest in your property, and result in higher offers being laid on the table. Call us now on 020 3540 7678 to arrange our West Hampstead storage services! If you're a mobile man or woman who is constantly trotting the globe, NW3 professional storage services are an absolute necessity, too. Whether you're leaving West Hampstead for work or pleasure, and whether you're gone for a few days or several months, having your belongings in a safe, secure environment will ensure peace of mind whilst you're away! If you're going to be gone for an extended period, NW11 storage might not cost you an arm and a leg either – investing in a unit with maximum vertical storage space allows you to for stack treasures high.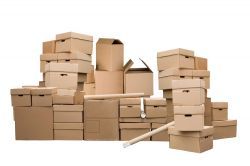 In cities with large populations, living spaces can often be on the small side, and are almost always expensive. If your home is cosy, West Hampstead storage services can be a vital external annexe to your residence – in much the same way as a loft conversion or ground floor extension! Storage centres are great because they can be visited whenever you want, for as long as you want. We have a wide range of storage spaces, of every size, to accommodate for the diverse, specific needs of customers. Despite boasting the prices of smaller lockup storage providers, we have the impenetrable security measures of the biggest and dearest NW3storage companies! We have guards on site 24 hours a day, 7 days a week, high tech alarm systems, and constantly monitored CCTV to ensure optimum protection. This way, you can sleep easy knowing your valuables are well cosseted!


In conclusion, NW3 storage services can be a massive help to you in many different contexts. They can be used for different ends, and are adaptable to your specific needs – they really are what you make of them! They can ensure peace of mind, and liberate you from the pressures of preserving possessions at life's most stressful moments and during life's most demanding periods. With your valuables securely held under lock and key, with Removals West Hampstead's watchful eye protecting them every hour of the day, you'll be free free to live your life how you choose, and pursue new opportunities, whether you're at home or overseas! Call us now on 020 3540 7678 and receive a storage quotation totally free of charge!